Hi everyone! I've been trying to get used to the new iOS app, but there's something that I haven't figured out yet.

First, the mnemonics aren't showing at all for me, which I assume is a bug and will be fixed in due time… but then, when I'm writing a character, I cannot find a way to access that character's mnemonic without seeing the character written. The point of a mnemonic is to help us remember the character while we're reviewing, so showing the character immediately without encouraging us to remember it through the mnemonic feels a bit like spoilers.
The old app does this perfectly, showing just the hint. The new one shows the hint, a sentence, plus a bunch of other things.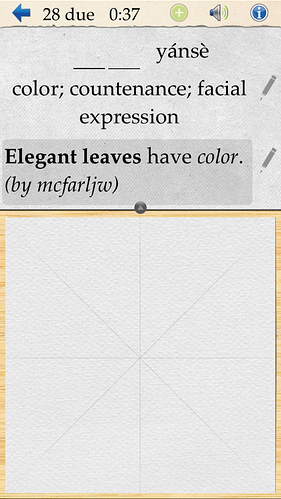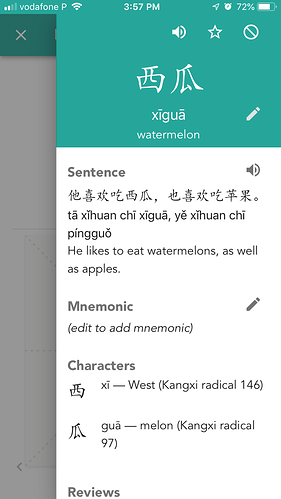 Am I doing something wrong? Is there a way of checking mnemonics on the new app without spoiling the character? Or do people use mnemonics in a different way and don't mind the spoilers?