Has the definition for 我 changed from "me, I" to "we, us" in the Skritter world?
Something funky is happening, but I'm not able to see it on my end. Question, where did you see that and take the shot from?
Follow-up question, are you seeing it on the study page, too?
The baller entry, Words page, and practice pad links look good on our end: https://skritter.com/practice/zh/我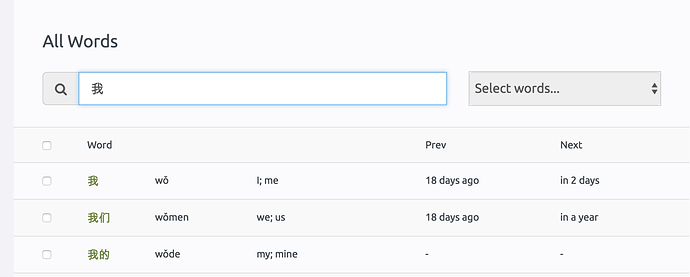 Fixed now!
Thanks for the screenshot which prompted me to look at the same screen from my browser and digging into the character details showed that the standard definition was changed (I don't know how).
I just clicked on default definition and it's fixed now. Thanks for your help.
Glad I could help. Way to track down the issue!
Happy studying!