Have finished basic Skitter and HSK1 lists. Can't see how to add new lists.
Help, please.
Happy to help!
Go to the Browse List page (https://skritter.com/vocablists/browse) and once you have found the next list you'd like to study press "+ Add to queue." After that, the status should change to "adding" and it will appear in your queue along with the two lists you've finished.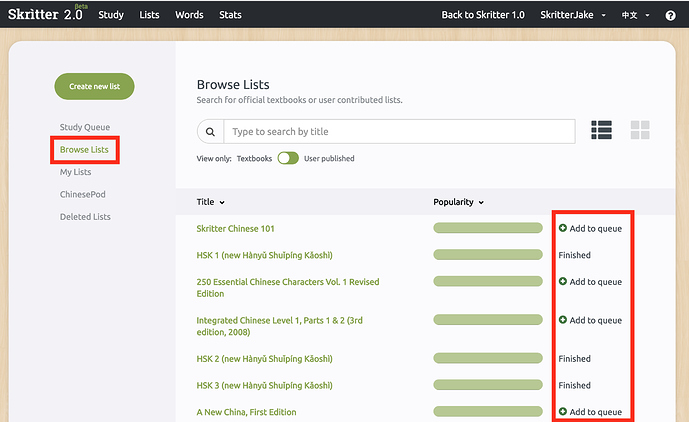 Mobile apps work pretty much the same way. Navigate to a Lists screen that contains the add to queue option and select the list(s) you want to study.
If you're feeling adventurous, you can also create custom lists

Hope this info does the trick for ya. Happy studying!
-Jake