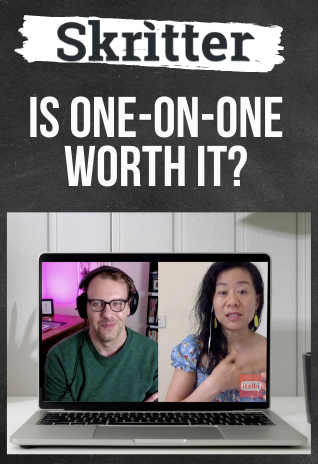 In November 2020 I sat down with my iTalki Chinese teacher to talk about all things related to online learning platforms and online tutoring. We ended up recording, transcribing, and subtitling the entire 50-minute lesson and turning it into a five-part study deck!
Check it out if you're interested in listening in on our chat about online tutoring, regional accents, habit formation, and lots more. We recorded the whole lesson in Chinese this deck contains tons of high-frequency and critical vocabulary for understanding the conversation.
You can find the deck in the Featured tab of the Skritter: Write Chinese mobile apps, or you can just click on this dynamic link and it'll open the app or website depending on how you're reading this post.
Happy studying, everyone! Hope y'all enjoy this deck and be sure to let us know if you're taking online lessons, or if this video helped you decide to take the plunge!
-Jake
P.S. If you are thinking about signing up on iTalki but haven't yet. Consider using Skritter's referral link. We earn a small commission on referrals and we put the funds back into making more awesome content like this!