As I am going through a list on the Chinese app, I am banning a few words as I am learning them. However, when I went to My Words and sorted on the banned words only, I only see a few of the banned words and one is a duplicate (appears twice).
However, if I go to the website and look, all the banned words appear.
Am I misunderstanding how to look at my banned words on the app? Or is this a bug?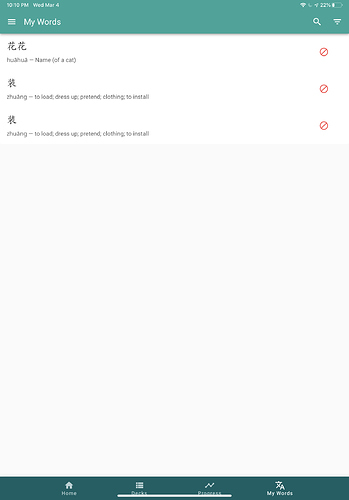 ========