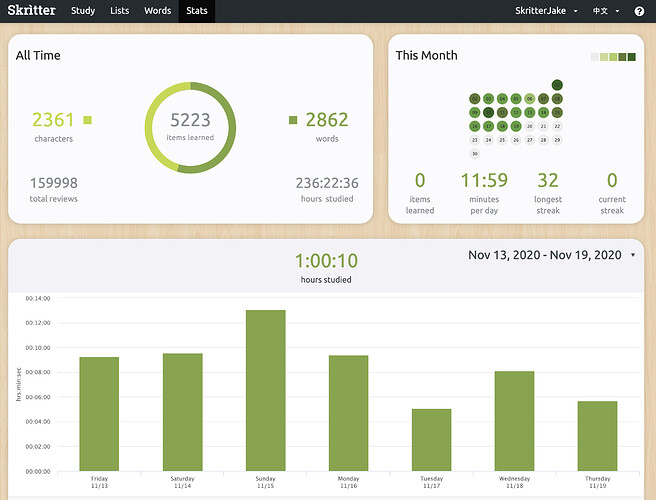 We pushed some updates to the website stats pages today to fix a few long-standing bugs!
Minutes per day now correctly calculates based on what day of the month it is rather than taking the whole month into account.
Study progress bar for the day (in this case Thursday 11/19) will now correctly display data
Happy skrittering!