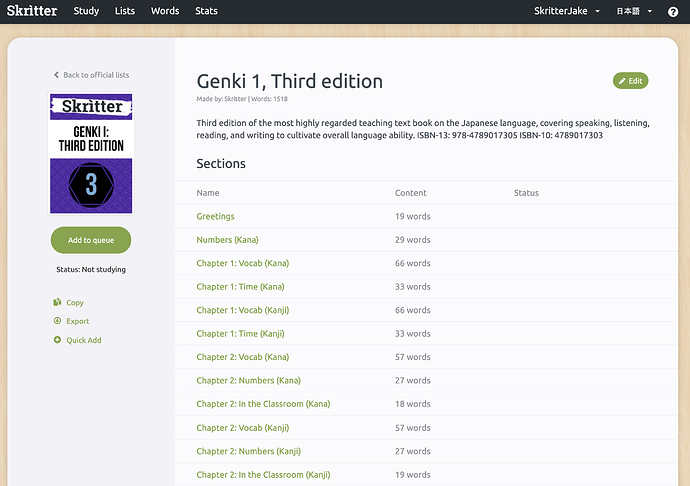 Genki 1, Third Edition is now on Skritter. This deck follows the format of the textbook, using Kana early on before introducing more and more Kanji for common words and phrases. Make sure you've got Kana writing enabled for the full experience!
This deck was created to assist you in reading and writing while studying along with the actual textbook. Be sure to support the textbook creators by purchasing this book online or from your local bookstore if you're interested in learning from it.
Where to find it
Search "Genki 1" from Browse lists online
Skritter: https://skritter.com/vocablists/view/4567269533941760
Or, find it on our Featured tab of the Browse area in the mobile app along with tons of other new and fun content


Skritter: Write Japanese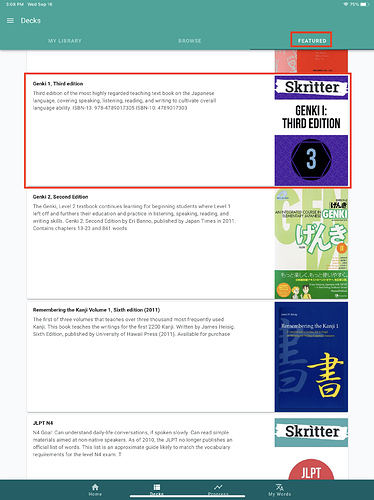 Happy studies!