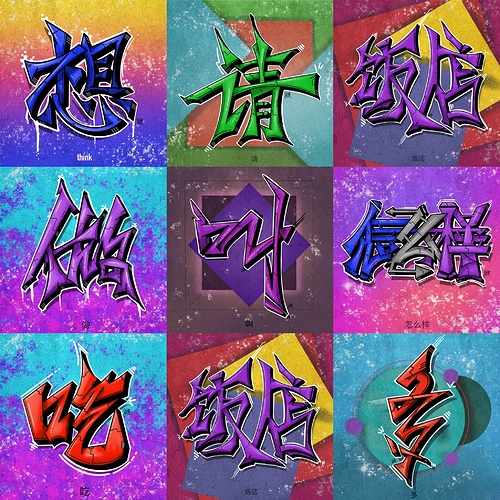 When I'm not doing Skritter work I really enjoy making art. Earlier this year I kicked off a personal project and challenge of making 150 days of Chinese graffiti (涂鸦 túyā) based on the entire HSK 1 vocabulary list. I'm just over 60 days into the project and thought I would share some of my recent works with everyone. It's been a lot of fun so far, and I hope to create a comprehensive poster of some sort when I'm all finished. For now, I'm just focused on the daily grind.
If anyone is interested in following the daily progress, you can check out my Instagram account.
Stay safe and healthy, everyone!
P.S. If anyone is doing fun stuff with their Chinese (calligraphy, learning challenges, whatever!) be sure to share it here on the forum, too. 我们一起加油吧!