Hi
My quick context: last month I started using Skritter again after years of inactivity (and I'm loving it with the new interface).
I love progress stats, I find them motivating to look at. However I found some issues as per below. Note that I did a full log-out + log-in + re-sync on everything first to make sure all was synchronized.
1) The stats on the mobile version are inconsistent with the stats on the website version:
Mobile: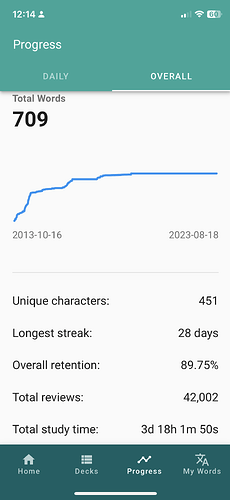 Website: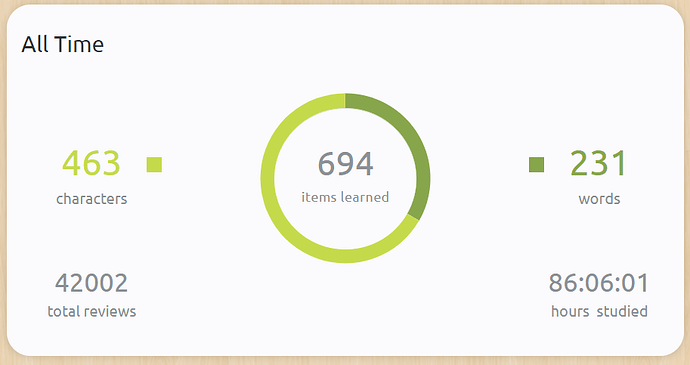 Hours studied: 90h01m50s (mobile) vs. 86h01m01 (website)
Total words: 709 (mobile) vs. 231 (website)
=> Even if the definition of "word" is different (how?) on the website, the total items learned shows as 694, which is still not the same as 709.
Unique characters: 451 (mobile) vs. 463 (website)
The only things that seems to match is the nr. of reviews (which would suggest to me that at least some of the data is fully synched).
2) The progress graph on the mobile version is not correct
The graph shows as being flat for the past years, however this is not correct since I've been adding (and learning) many new words and characters in the past month so the end of the graph can't be flat.
Thank you for looking into this!
Dieter