I'm trying to use the new beta, adding from the RTK sixth edition list, but most kanji are showing up like this: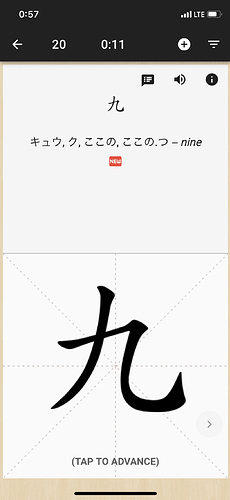 Has this happened to anyone else/does anyone else know what's going on here?
I've tried deleting the app and reinstalling from testflight, but that hasn't fixed it. Once I added new kanji, the bug returned: all twenty cards that were added were added like this.