Hi there Skritter team!
Just found something, perhaps it's an user issue but i'm not sure how to solve it. Recently I swapped over from the old Skritter app to the new one and noticed by list progress hasn't been increasing.
See the below image my list progress is ~50%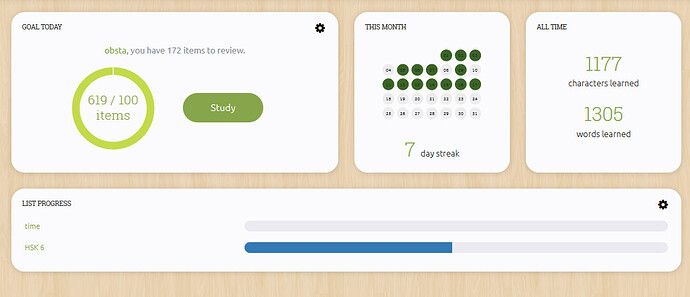 And looking at the list sections they're all showing as incomplete, but on my ipad i've completed them. The progress bar on the side shows 50%, but the list reflects around 20%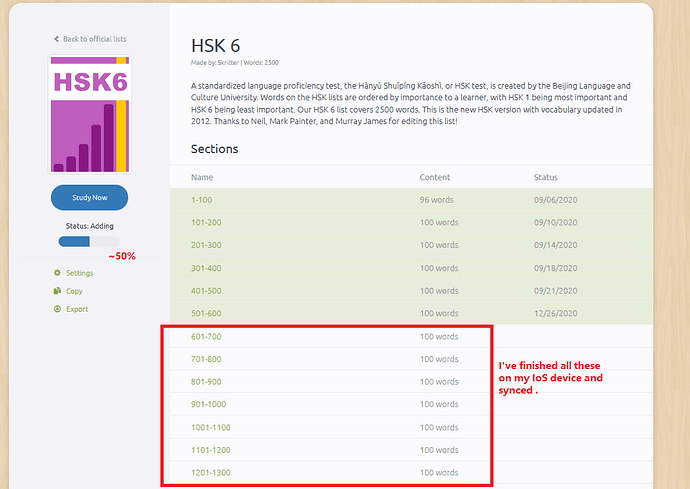 Also the Words/Characters learned on the main dashboard doesn't seemed to be increasing either? (not 100% sure just a feeling.)
Other than that, thanks for the great app!