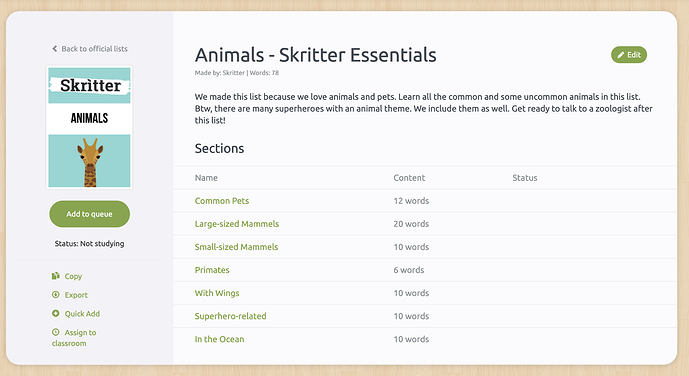 大家好! We've just released a new Skritter Essentials study deck with loads of fun animal names in Chinese. The deck is sorted into seven sections, and each word has new Skritter-made example sentences with audio support.
Find the deck here: https://skritter.com/vocablists/view/6498892041551872
Or, go to the Featured tab on the Skritter: Write Chinese and find it in the top stop.
你们养过什么样的宠物呢?
你們養過什麼樣的寵物嗎?

下面跟大家分享一下!