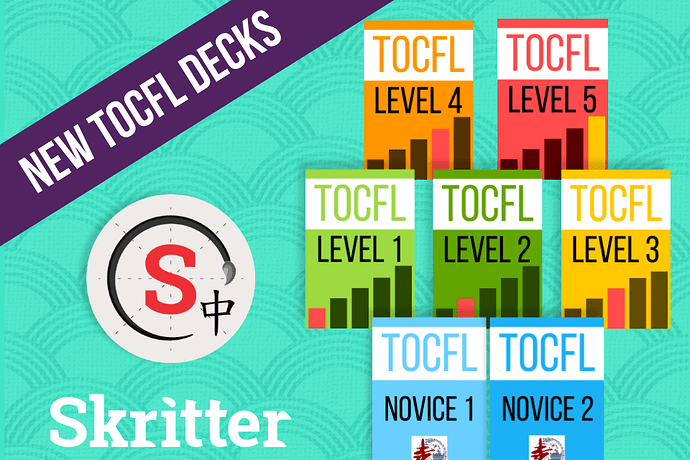 For those wanting to study the TOCFL test, we have a brand new set of decks for you!
This is based on an updated list (our last official one was from 2013 and was HUGE!) and since then it has been updated to reflect the common European framework a bit more, with 2 new Novie lists that are "pre-A1".
If you're new to studying Chinese, or have done HSK and want a bit more of a challenge, then check 'em out.
Novice through to Level 3 are split into functional sections such as daily life and relationships, whereas the higher levels are split into sections of 50-100, and randomized.
I'll make Level 5 when some users show some interest in trying it

Try using the new beta apps to study them, since the new Learn and Test modes are perfect for cramming the vocab!