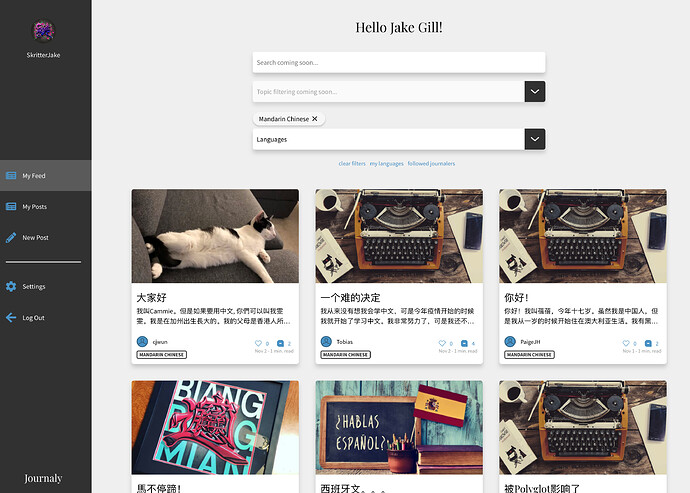 Thought I would share a cool resource I've been using a bit the past few months. Journaly is a public journal writing platform that just moved into open beta. It has tons of languages, but I use it for Chinese (and maybe Japanese someday).
If you're looking for a fun way to write some Chinese and maybe get some feedback from myself and others in the community, consider signing up. Added bonus, the creator is a Skritter user and has a killer YouTube channel.
Here's the direct link: https://journaly.com/
Happy writing!