When I look at some Chinese text, there is one thing that puts me off attempting to read. It's not trying to recall a particular character. It's trying to recall whether I've even seen a character before. I built an app to try and help me overcome this.
Based on Characters I've studied in Skritter:
How readable is the text?
Which characters have I studied?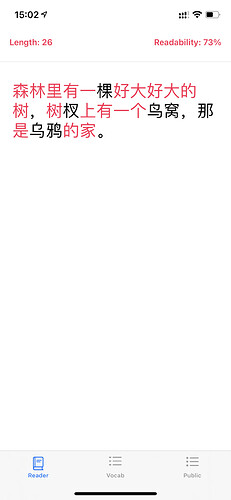 The app is not publicly available. It's good enough for me, and I've found myself using it frequently. But it's a hack and I stopped developing it. I was wondering if others face the same challenge and, if so, is this something that I should continue to build out?