Hi. I'm learning characters via Heisig's system etc, and only seeking to master two aspects:
the writing of each character – i.e. it shows me the Heisig keyword and then I have to reproduce the writing using the correct stroke order
the recognition of each character – i.e. it shows me the character and I have to reproduce the Heisig keyword.
I'm not sure how to get this working like that. I have it currently set to test me on "writing" only (of the various options). This sort of satisfies point (1) mentioned above, though sometimes I'll get something like this (on my android):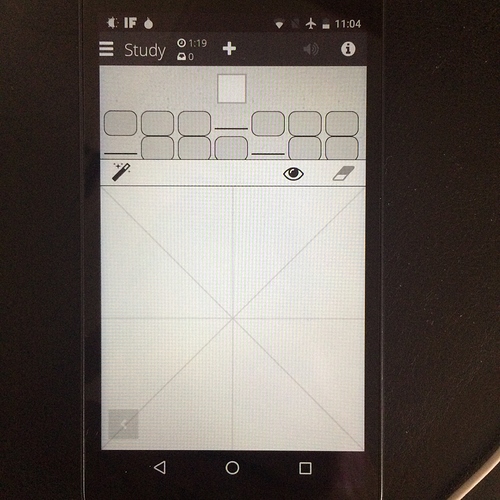 …where I'll have to scroll down a bit to reach the Heisig keyword at the bottom: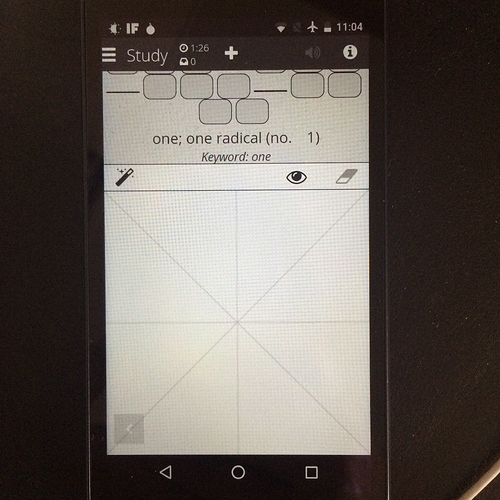 Is there any way of getting it to stop displaying whatever those blocks are up at the top so I don't have to scroll?
And is there any way of being tested on point (2) along similar lines?
Thanks for your help.