I've been studying in traditional Chinese since I first started using Skritter. I also have 曆 in a list and have been studying it for a while. Today, I got this card: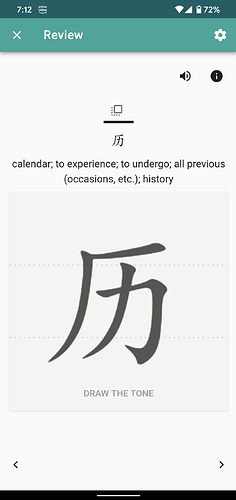 Using the new app, I got – for the first time ever – the simplified version of 曆. It was a tone card; the side bar only listed statistics for the tone and reading. I noticed in my word list, both 曆 and 历 were present. It was clear that they were drawing from the same statistics, but like in the sidebar 历 only had entries for the tone and reading statistics unlike 曆 which had all four. I banned 历, but it's concerning:
I really shouldn't have to do that, I have no idea if it actually worked, and am worried having done so could affect 曆.
I would like to remove it entirely; I never added it.
I'm concerned about other characters. e.g. Will the new app be showing me 里 instead of 裡? I noticed that other simplified characters are present as entries with live statistics in the word list.
Bonus problem: The new app's word list claims it supports pin1yin1 but using tone numbers doesn't work – it will fail to find any words.