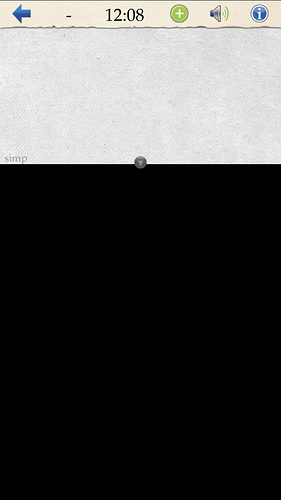 This is regarding the legacy app.
At times in advanced study individual lists load with zero reviews, although there should be hundreds.
I can anticipate when this is going to happen if the list loads immediately without the writing screen first going black - for a few seconds, sometimes for a few minutes. The photo above illustrates what has to happen before reviews will load.
If it goes black and I'm patient, I'll have words to review. If not, I won't.
Except sometimes it loads without the black screen, there are no cards to review, and if I review for about five minutes anyway, suddenly the review number jumps into the hundreds and I've finally got my algorithmic reviews.
This has been happening forever. I've never bothered to bring it up before, because the screen usually goes black. But it is very annoying when it just won't. I turn the app on and off again, disconnect from Pleco, and sometimes that works, often it doesn't.
Any fix or idea about this? Others having the same problem?