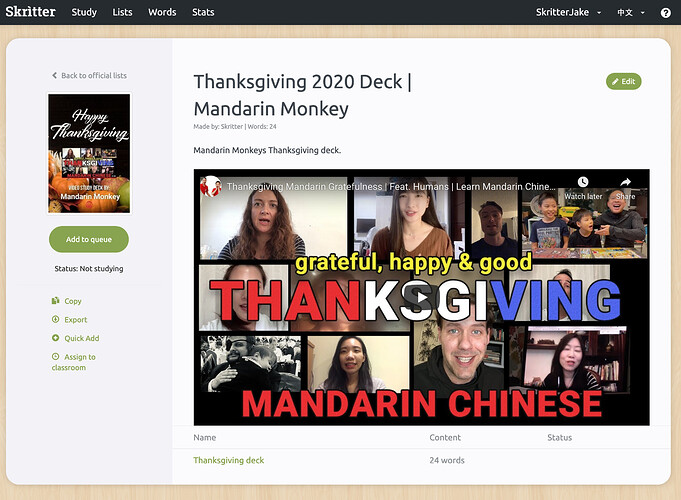 Study deck
:
https://skritter.com/vocablists/view/5517808642949120
The wonderful team over at Mandarin Moneky has put together a fun Thanksgiving video and even created a Skritter deck to go along with it. The study deck can also be found on the Featured tab of the mobile app, or by searching "Monkey" on any platform. 真棒!
The video features Grace, Karen, Myles, Dan, Amy, Michael, Janie, Irene, and Pui Leung, and the Mandarin Monkey team.
The objective of the video was to answer the following three questions:
One thing that makes you smile
One thing you are grateful for
One thing you are good at
using the following patterns in Chinese:
…讓我開心/让我开心
我很感激/我很感激…
…,我做得很好
Give the video a watch, and then try writing (or speaking) the answers to the three questions below.
No matter where you are in the world, we're thankful for all of you!!!