Maybe it's a problem with the beta, but I suspect the problem lies somewhere else.
Unfortunately I don't have screenshot from all occurring issues.
Sometimes the app will prompt the wrong tone (see screenshot).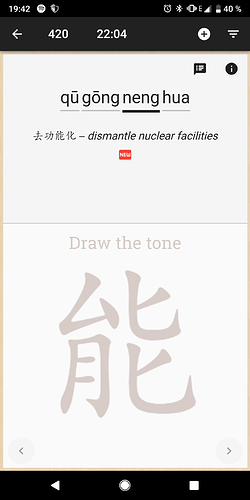 (I tend to check up in Pleco). A variant of this issue is the occasional 不 marked as 4th tone, even if the next word is in the 4th tone as well.
Sometimes words are missing in the Pinyin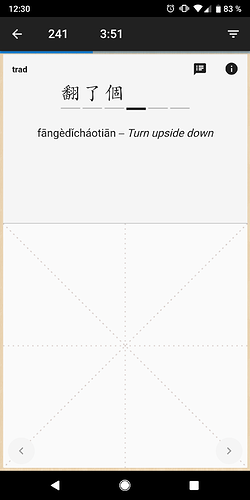 .
And sometimes the Pinyin spelling is wrong as well, no screenshot, though.
This happens just with a tiny fractions of the words in my list. It seems it occurs rather with newer words.